Fresh Goat Cheese, Fruit and Nut Salad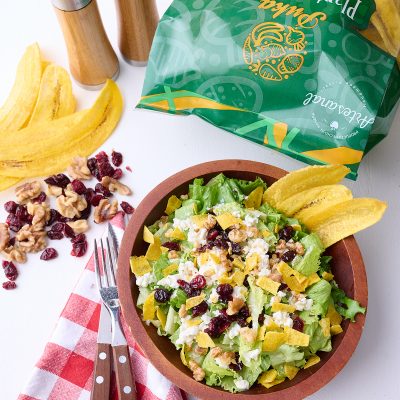 We all love salads, so we would like to show you how versatile and filling a salad can be. Once you have a bed of fresh dressed greens, your options are endless.

We prefer a mixture of textures with a little creaminess and plenty of crunch from Puka plantain strips. This salad checks all the boxes.

This is a hearty and filling salad that can either be served on the side of a healthy dinner, or as a light lunch.
. ★★★★★  5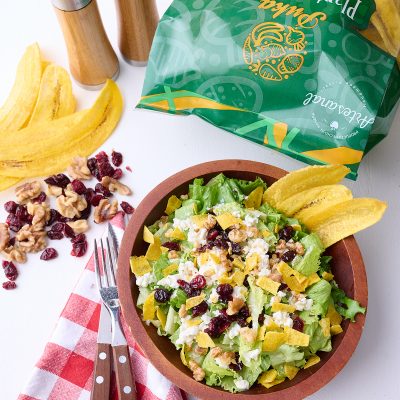 1/2 cups dried Cranberries
10 oz Greens, mixed
1/2 cup Pomegranate, juice
1/4 cups Pomegranate seeds
1/2 cup extra virgin Olive oil
1/2 cups Walnuts
Several Puka Plantain Strips snapped 
Halve avocados, remove pit. Using a paring knife, score the avocado flesh. Use a large spoon to scoop cubed avocado in to large bowl.
Add remaining ingredients. Use a fork to lightly mash, and stir to combine.
Add additional salt or lime juice to desired taste. Transfer to clean bowl, and serve with Puka plantain strips.
Garnish with tomatoes and onions.

Copyright © 2021 Puka Plantains.
All Rights Reserved.